Interview With Morbitual
Last Updated (Friday, 21 May 2010 14:50) Written by Miguel Blardony Tuesday, 18 May 2010 11:35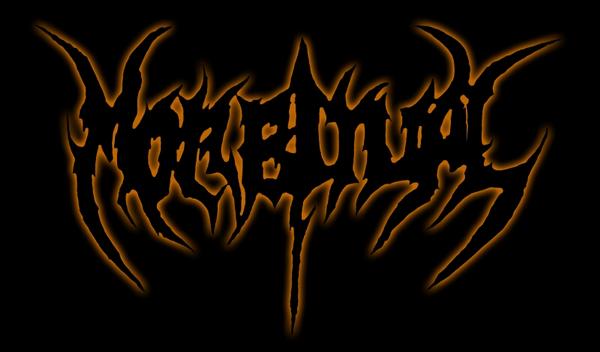 Morbitual are a brutal pig-squeals death metal quartet from the isles of Indonesia, that most populous South East Asian nation. Speaking to us in this exclusive interview is Combie, he of the porcine wails, who discusses the band, the local scene, and Morbitual's hometown. And a demo. Yes, they've got a demo out.
Hello Morbitual. How is life in Indonesia? Here in the Philippines it's hot! It's the middle of summer and there's a drought. A presidential election is just around the corner as well.
Life in Indonesia is not too different from the Philippines, but in Indonesia we don't have summer weather all over the country because sometimes it's still raining in a few cities. Indonesia is a beautiful place for everything, whether it's culture or religious and ethnic diversity. we enjoy life in Indonesia very much. Especially our lovely town, Magelang.
So tell me about how the five of you met. Who came up with the name Morbitual?
First, Agit (bass) and Ganter (guitar) started a band and invited Andri (drums) who is a mutual friend of theirs from university. Then they met me, Combie (vocals), at a metal show and asked if I'd like to join the band. Without hesitating I agreed and we soon invited Mbombink (guitar) to join us too. Finally we got the first line up that's the same until now. The idea of 'Morbitual' as a band name came from Mbombink. Morbitual means cruel monster. But the name does not reflect on the band's personnel.
You play brutal death metal. For the sake of perspective, who are the bands that have influenced Morbitual the most?
There are so many brutal death metal bands of foreign and domestic origin who influenced us. But the bands that had the deepest impact on our music are Deeds of Flesh, Immolation, and Disgorge. Locally, Jasad and Death Vomit are our inspiration.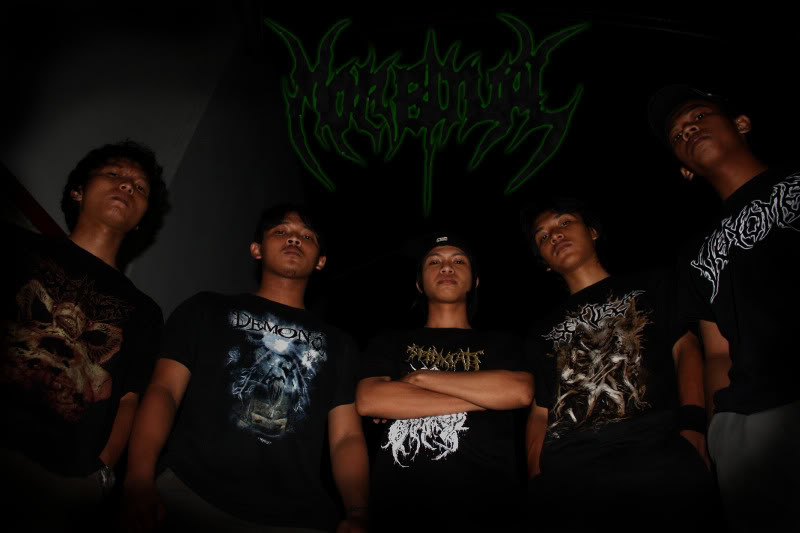 At what point did the band start writing original compositions?
From the moment we formed in 2008. At first we were playing covers from Deeds of Flesh and Disgorge, but over time tried writing our own material. Finally at the beginning of 2009 we completed some of our own songs.
Is there just one songwriter in the band or does everyone contribute?
We make a material together, from the song arangements,composition, lyrics, until the finishing touches.
What themes or ideas do you use for lyrics?
Death, disaster, humanity and social issues.
Where does Morbitual go to rehearse and write? Do you guys still jam cover songs during practice or are you all focused on your own songs?
We often write the material in our base camp. We meet up to simply talk or discuss the new songs. Thankfully, our base camp is not far from our homes. Right now we are concentrated on adding to the first album. But we also play Slayer's "Raining Blood" for fun.
How do you make sure that your relationship with the rest of the band remains harmonious? How do you resolve differences?
We often meet up to play music and just enjoy ourselves. We also share stories, problems, and daily activities. Basically we treat each other like family.
You've got a demo out. Where did you go to record it? Did it cost a lot of money?
We recorded our demo in Hell Avilla Studio (in Jogjakarta), but it's not finished yet and recording costs a lot of money. We hope next time we'll get to fix all the songs and make all full lenght album.
Are there any plans for new releases, like an EP or a full album perhaps?
Yes, we are planning for the first album to contain 12 songs that will include and intro and outro. We'd also like to embark on a tour.
What part of Indonesia do you call home, by the way? Is there a big metal scene over there? How about festivals? Where does Morbitual play live most often? What would you consider the band's worst experience onstage?
Our home is Magelang city. Here in Magelang you have one of seven wonders of the world called Borobudur Temple. Indonesia has a large metal scene, most cities have their own scenes going on and it gets stronger year by year. Almost every week there's a new metal show or metal festival and it's very exciting to take part in them. We've performed live the most in our hometown and in other cities like Jogjakarta, Semarang, Tasikmalaya, Purwokerto and Jakarta.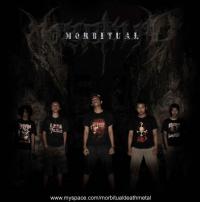 Aside from your individual commitments to the band, do you still have time to watch gigs on your own?
Yes, of course. We have a lot of time do everything, whether it's go to work, college, hang out with girlfriend,etc. We usually we wacth gigs together. And you're tight, aside from the band our activities involve studying, going to work, hanging out and "shalat"(because we are a Muslim). All of us are unmarried, so we don't have families of our own. Just simple right?
Who are some of the local bands that you think deserve attention from the metalheads abroad?
I think the Indonesian bands who have made a big impact on metalheads here are Death Vomit (Jogjakarta) and Jasad (Bandung).
This is the gear part of the interview. Guitars, amps, mics, please introduce us to the gear the band uses. Thanks.
Both of our guitarists use custom guitars that made by a master guitar maker in our city. Our bassist uses an Ibanez custom and for amps we use Marshalls and Laney for guitars and Gallen Krueger for bass.
Let's dwell in your past a bit. What was your biggest motivation to pick up an instrument and play metal?
Essentially the five of us have really liked metal since we were young. Metal gives us spirit. With lyrics that basically dealt with human life and full speed tempos that made our adrenalin burn, metal proved irresistible. Besides this, here in Indonesia local culture is dominated by mainstream music and we want to prove that metal music is not always bad.
If you had the power to change anything in the Indonesian music scene, what would you change?
We want to change the public mindset by proving that metal is quality music that involves talent, equipment, skills, a viable scene and human resources.
Nevermore, Hypocrisy, Immortal, Immolation, and Overkill. These are my current favorites. What albums are totally kicking your ass right now?
Almost all Immolation albums. They're just so fuckin' brutal.
Unfortunately we have to wrap, Morbitual. I would love to hang out with you guys someday. You want to say 'fuck you' to anyone? I guarantee it's perfectly safe.
No thanks. We are peace lovers, hahaha! Morbitual is friends with everyone. Thank you so much Miquel. We hope to see you someday. If you ever visit Indonesia you can call us up. Regards.