Interview With Vektor
Last Updated (Tuesday, 01 June 2010 17:33) Written by Miguel Blardony Tuesday, 25 May 2010 18:12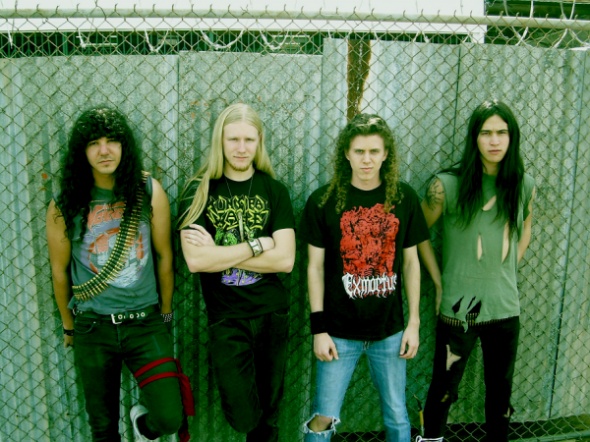 Tattered and torn. Vektor have just returned from the War Against The Machines.
If it weren't for bands like Vektor, then underground albums will no longer inspire our wonder and awe. For a quartet of 21 year olds reared on 80s metal and the progressive stuff, it's not surprising to hear the retrogressive charm that animates the songs on their impressive debut "Black Future," which was released in November last year. Crackling with riffs, mind boggling shred, and a gritty mix that lent the whole album a definitive old school aura, the experience of aurally witnessing "Black Future"'s most uncompromising cuts was akin to getting caught in a time warp. A very cool time warp, at that. Talking to us about their first album, favorite albums, and home state, the singular entity known as Vektor (just Vektor) answers our questions.
Hey amigos, how's it hanging?
Muy bueno, gracias.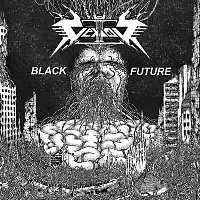 Before the avalanche of annoying questions let me first tell you what an impressive album last year's "Black Future" is. Honestly, I think Vektor is the kind of band you cannot easily pigeonhole. How does it feel to be so young and so accomplished?
The recognition we've received has been excellent, but we still have a lot to offer.
When the band first came together and you guys were still jamming songs, did any of you envision finally releasing a well received album?
This has been a vision for all of us from the start. It's something we've all been striving for and we still are. It's something that we hope to continue doing.
What makes Vektor so distinct is the way you sound. It's thrash metal for sure, but not the kind of thrash people expect to hear nowadays. Is "Black Future" exactly how the four of you wanted Vektor to be, and sound like, from day one?
Yes, because we've always gone for a different attitude and feel towards the music. We've always wanted a unique approach to thrash metal and music in general. On the other hand, there has never been a solidified plan for the direction of the music. We write what we would like to hear rather than what's popular.
Let's rewind a bit and dwell on the writing process for "Black Future." How long did it take to create such long and complex songs? What studio did you work in?
The songs all take different time lengths to write. Forests of Legend took about 2 weeks, while Dark Nebula took around 2 years to finish. There's no way to force creativity, it just happens spontaneously through inspiration.
We recorded at Villain Recording with Byron Filson, he's totally awesome and an excellent sound engineer. We can't wait to drink more beer and eat more pizza with Byron, because he's the man. Period.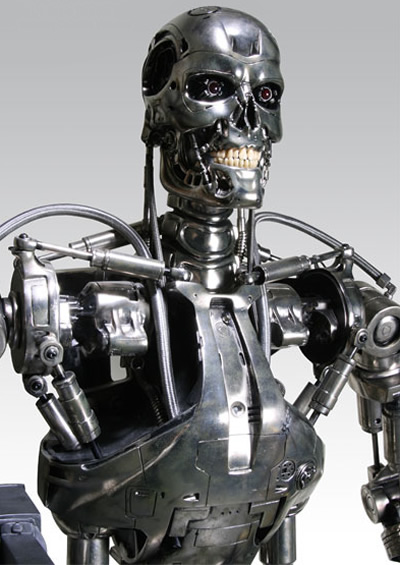 T 800. It hungers for violence.
What was the inspiration behind songs like "Asteroid," "Dark Nebula," and "Hunger for Violence"?
The inspiration from" Asteroid" came from the demise of humans on a global and cosmic level. We think we have such a huge impact on this world, but we're nothing compared to the destructive forces of what our solar system presents us with every few thousand years. Dark Nebula is something very close and personal, but the general theme is something that we all do, which is knowing that we're doing something wrong, but our human nature stops us from stopping ourselves. We end up doing something that we know we'd never do, but we can't help it. Hunger for Violence is about the post apocalyptic wasteland where robots and humans are in constant war. It's a mix between the movie "Space Hunter" and "Terminator." A man gains control of the machines that devastated humans in the past, but believes he can control them. Basically, he claims leadership of the post apocalyptic lands, but he succumbs to his basic human instincts of his hunger for violence. A human's hunger for violence can be seen instinctively through the actions that have have been played out in history either through the gladiator arena or on the modern battlefield.
You guys joined Heavy Artillery Records' roster after being recommended by Exmortus, who were friends of yours. What kind of metal scene is brewing right now in your corner of Arizona?
Recently, there has been more thrash acts coming out of Arizona, which is good because in the past we've had a tough time booking shows with similar bands. When we first started, the music scene was dominated by screamo and hardcore bands. We've always been friends with the death metal and black metal bands, but we still felt we were out of place back then.
Arizona. Hmmm…Ever gotten lost in the desert? Would you have any idea where Dave Mustaine's house is?
Frank (Chin, bassist) has been lost in the desert. So has David (Disanto, vocals), and he said he saw an RC cola machine. Upon closer inspection he came to realize it was a TAB machine. With great thirst, he chose death. Ever since we crash landed at Dave Mustaine's church, it has been classified information.
How many shows has the band played since the start of the new year? Any great war stories? How have audiences reacted to the technical barrage of Vektor?
The audiences have reacted extremely well to our music. There's not a lot of great was stories after New Years, unfortunately, you didn't ask for the war stories before the new year. We've played roughly 20 shows since the tour ended, we just haven't played locally very much.
Can you describe some of the venues the band has frequently played in? How's the sound, the ambience, the people who usually congregate there? Any chicks?
We're stoked because there's always a unique crowd at our shows. We support open mindedness and we're glad that we can bring in such a diverse audience.
Being a consummate musician, what's the biggest thrill for you: performing live, recording an album, or just having a good time cranking out heavy metal with your friends?
David likes recording the most, because he likes to write new songs and see how they come to life. He likes jamming with friends second best, because it allows creativity to happen spontaneously. David likes playing live when it all works out well, but some nights are just those off nights.
Erik (Nelson, guitar) likes playing live the most, followed by recording in the studio. Jamming is always fun, but it doesn't give the same feelings as the former two.
Frank likes playing live and because he can put the audience in a psychedelic trance by spinning his ball sack in circles making people buy him endless pitchers of Coors and cosmos.
Blake (Anderson, drums) likes all of them for different reasons, but live is probably the winner.
What do you love the most about touring?
Being in new places all the time, and seeing and meeting lots of cool people at the shows.
So what do you hate the most about touring?
Sleeping in a van in below freezing weather at rest stops.
Which member of Vektor is the biggest nerd when it comes to obscure, rare, and kvlt metal albums from the last 30 years? Are there any cassette collectors among the four of you?
Actually, our merch guy Ryan, is the ultimate nerd and the coolest guy ever. He owns every cassette/vinyl unknown to man. He is even more underground than the Morlocks.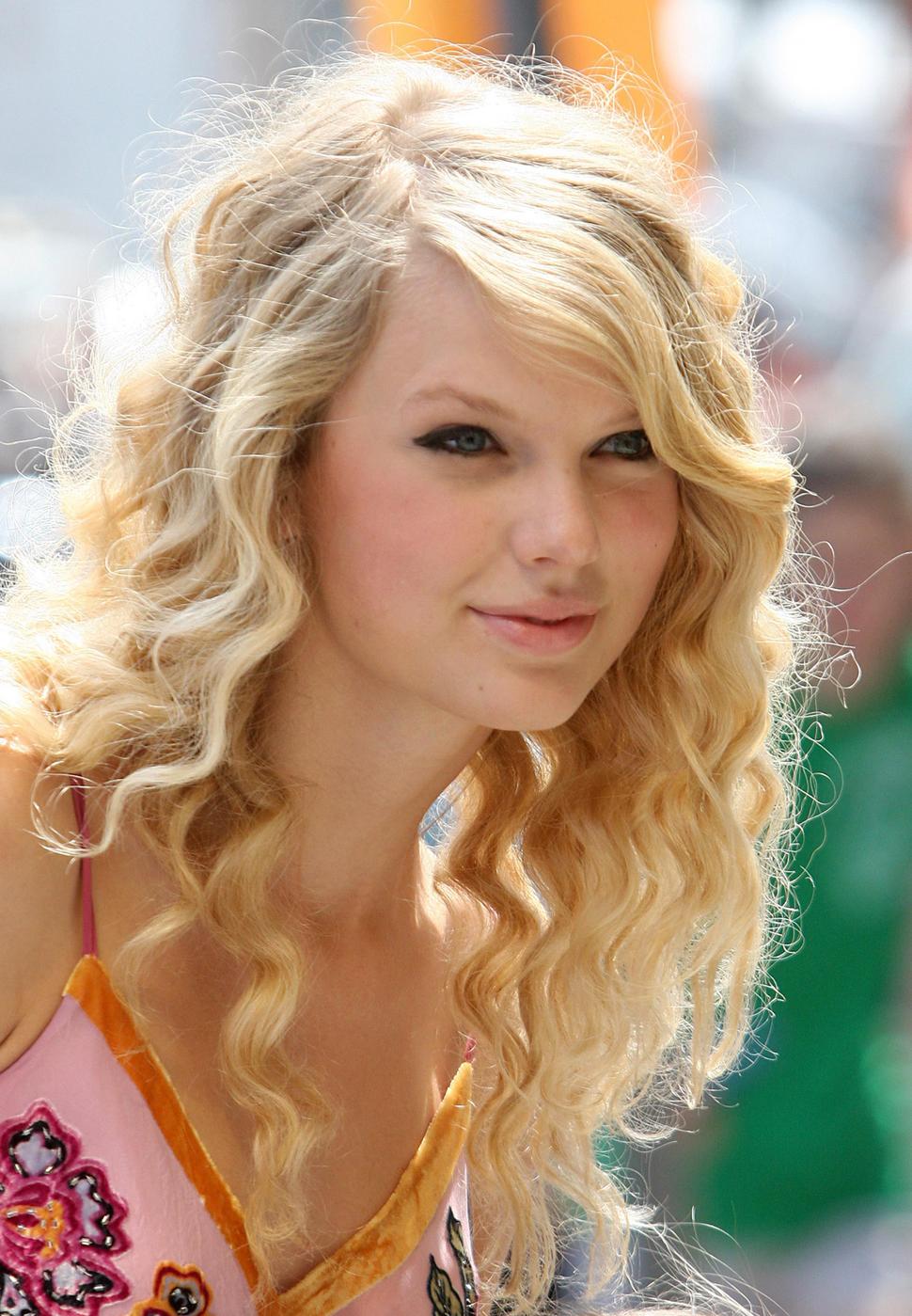 Are any of you into country music? I'm just soooooo in love with Taylor Swift right now. Alright, so maybe she's not 100% country, but I still like her.
We're down with the old country, but what the hell are you talking about?
Mass Effect 2. Probably the most awe inspiring third person RPGs ever released. When you're crating your character for the game, do you make it resemble you as close as possible? My character's actually a chick.
Haha! Erik is in love with the Mass Effect series and has beaten both games three times already, twice as a dude, once as a chick. But he didn't make them resemble himself. The rest of the band haven't played the game, but they should.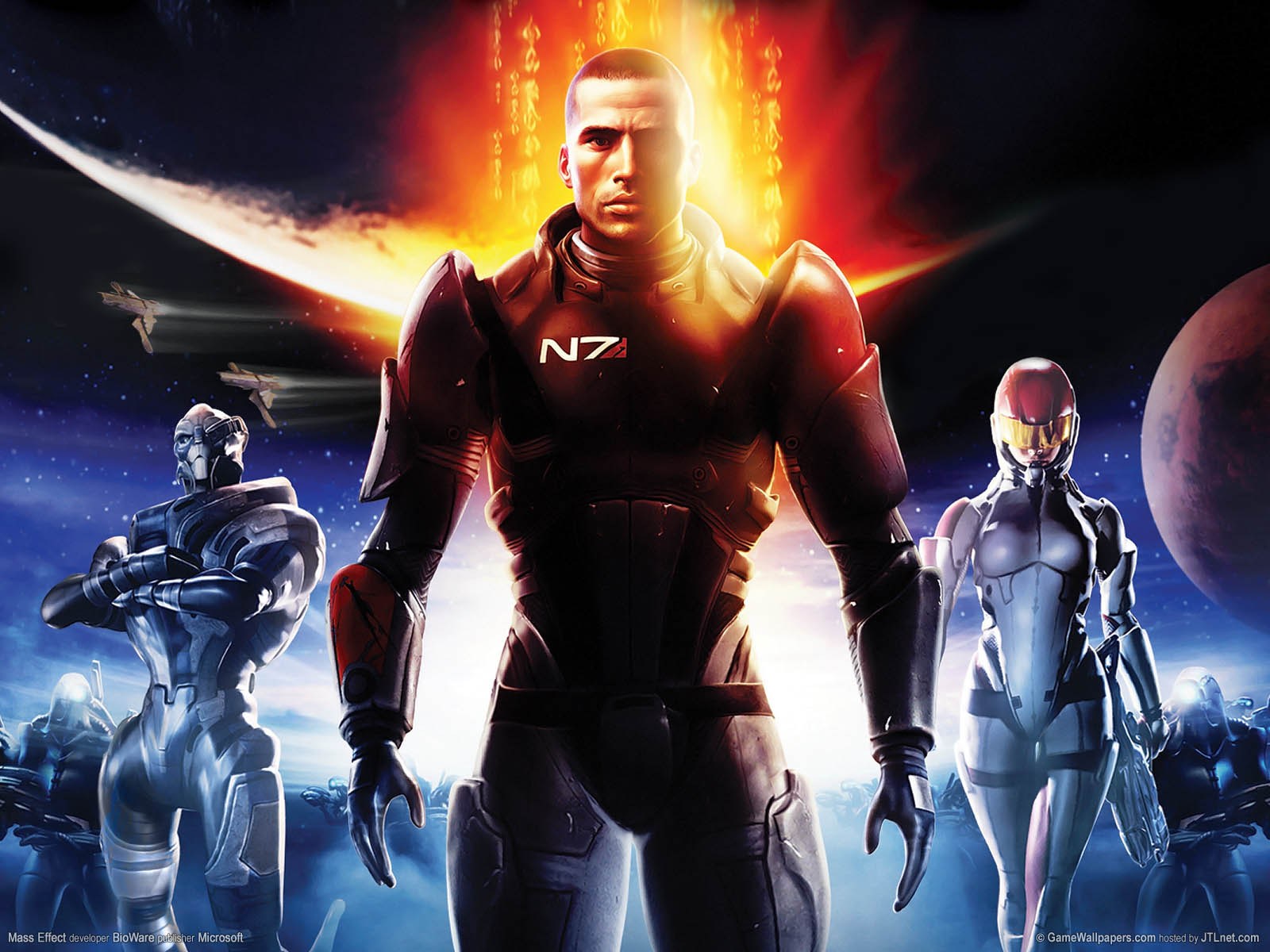 Come to think of it, video and PC games will probably fit Vektor's music like a glove. Ever been inspired by video games?
Yes, definitely. There aren't any specific instances, but video games have inspired us in some way.
Do you guys believe longevity is impossible in the music business these days?
No, as long as a band doesn't lose sight of it's original concepts and inspirations, like a lot of bands that we all used to love.
I'm listening to "Appetite For Destruction" right now. It came out the year I was born but unlike me, it never gets old. What are some of your favorite albums of all time?
David likes Emperor's "Prometheus", Voivod's "Killing Technology", and Subhumans' "Worlds Apart", and Yes' "Fragile".
Erik likes Dream Theater's "Scenes from a Memory", Symphony X's "The Odyssey", Death's "Sound of Perseverance", and Boston's "Boston".
Blake likes Dream Theater's "Scenes from a Memory", Burzum's "Filosofem", Cryptopsy's "None so Vile" and Elton John's "Goodbye Yellow Brick Road".
Frank likes Hawkwind's "Hall of the Mountain Grill", English Dogs' "Where Legend Began", Iron Maiden's "Powerslave", and Allman Brothers' "Live at the Fillmore".
This was the hardest question to answer, ever.
Man! It bums me this is all the time we have. I would have loved to hang out with you guys. If "Black Future" were made into a movie, what would it be about?
Blade Runner mixed with Terminator and Screamers is the closest comparison we can give. Good talking with you!