Remembering Dimebag Darrel
Last Updated (Tuesday, 30 November 1999 09:30) Written by Steve Parker Friday, 09 December 2011 03:10
On December 8, 2004, Abbott was shot to death onstage while performing with Damageplan at the Alrosa Villa in Columbus, Ohio. It has been seven years, who knows, if he was still alive, Metal would be different. The rawness and the britality with a mix of melody that was Dimebad's trademark would still be there.
When I tried to play something and screwed up, I'd hear some other note that would come into play. Then I started trying different things to find the beauty in it. Dimebag Darrel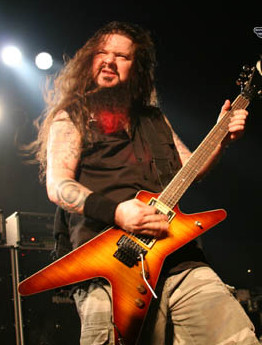 We pay a tribute to a legend of Metal, Dimebag Darral. We miss you!