Vindicator-The Antique Witcheries
Last Updated (Thursday, 21 October 2010 15:57) Written by Miguel Blardony Tuesday, 19 October 2010 00:35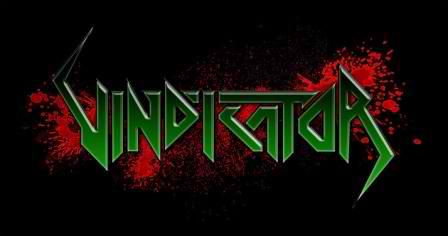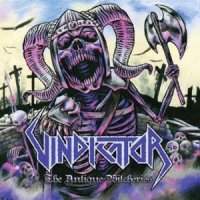 Release Date: August 31, 2010
Label: Heavy Artillery Records
Genre: Thrash Metal
Rating: 6.5/10
Comments: More vintage thrash revival. Ho-hum.
Ho-hum indeed. Vindicator are just the latest bunch of 20-year olds to launch a crusade in the name of their musical forebears. Inspired by equal parts horror camp, sci-fi schtick and the thrash values of old, Vindicator go about the task with sociopathic self-righteousness. Impervious to the grimaces that may greet their moshpit anthems burning with furious tempos, the listener is served "Under The Guillotine" by way of opening track and it hits you as rather bland. Blah. Dull. Yawnsome. It's not bad though, because the quartet have a gift for songwriting and have the chops needed for the job. Only…it just doesn't gab you by the collar. Sure, comparisons to Anthrax and Exodus are obvious, but do you need a band that sounds like Exodus or Anthrax right now? Why not just dig out your old vinyl LPs of "Among The Living" or "Fabulous Disaster" instead?
Any-hoo. While "The Antique Witcheries" is one huge exercise in rehash, it's not all bad. Singer Marshall Law may not know how to sing (if you think Steve "Zetro" Souza is awful, get a load of Mr. Law's dull enunciations), but the rest of the band sure know their business. We're talking jackhammer drums, lots of grit in the mix and riffs that tear your misgivings like razorwire. You'll love this part of the album. As for the songs themselves, it's hit and miss at best. The album's choice cuts are "Communal Decay," the delightful romp "Raze the Dead" and the mindwarping turns of "Strange Aeons." As for the rest, it's up to who's listening. If you're totally sold on the endless thrash alums by Toxic Holocaust or Evile or maybe you just really like Heavy Artillery Records, then feast your ears on the uncompromising title track or the delightful "Pits of the Shoggoths."
Endless guitar mayhem, tough-guy backing vocals, soaring flourishes of old-school wankery and lyrics that would fit any Evil Dead sequel. If this is your cup of tea, then by all means have a sip. To summarize this writer's findings, "the Antique Witcheries" is a strong debut from a band who have mastered the art of thrashing. The quartet have got verve, energy and a don't-give-a-fuck approach to the stark essence of their work. If that last sentence struck you as pretentious bullshit, why not we leave it at "this is a solid album, but you've heard/you'll hear better this year."