Immortal-All Shall Fall
Last Updated (Monday, 12 July 2010 15:37) Written by Miguel Blardony Monday, 28 June 2010 20:29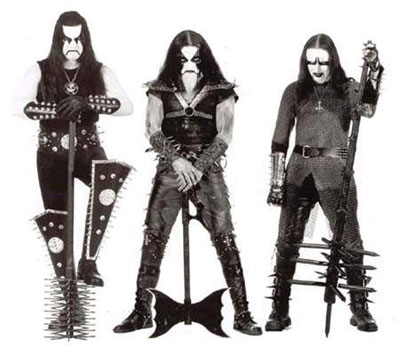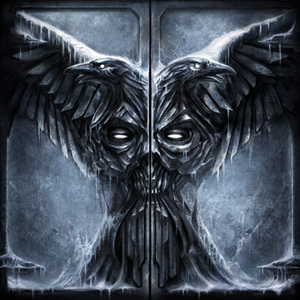 Release Date: October 15, 2009
Label: Nuclear Blast
Genre: Black Metal
Rating: 8.8/10
Comments: An infernal blizzard of grim frostbitten heavy metal. Norden on fa-yaaahhhhhhhhhh!
Spanning a mere seven tracks, Immortal's comeback makes up for what it lacks in brevity with sheer volume. The terrible trio—Abbath, Horgh, and Appolyon—have risen from their icebound tombs to slaughter and burn our misgivings. For its opening barrage "All Shall Fall" Immortal batter down the gates and plant the flag of black metal in the name of Blashryk; the Kings have claimed what is rightfully theirs and all who swear fealty to them must croak in unison. One, two, three…Aaaaaaaggghhhhh!
Though Immortal are considered the pinnacle of their genre, the band have always stood apart from the corpse painted legion they have succored down the ages. Unlike your bedroom depressive Varg-wannabe cousin's demos, Immortal's last few albums weren't graced by shitty raw production. There has always been an Immortal 'tone' and it's thicker than ever on the present material's pounding thrashers "Hordes To War," "Arctic Swarm," the towering epic "Mont North," and the final farewell "Unearthly Kingdom." What also sets the trio apart is the unmistakable melody coursing through their songs; it can't be helped as Immortal have long professed an eternal debt to their 80s NWOBHM heroes that include Motorhead and Venom. These guys are also devout Manowarians and such a pedigree is heard in the discernible bombast that crackles inside this album like thunderclaps. Aside form being among the worst and most distinctive singers on earth, Abbath himself may be the preeminent guitar shredder in the genre he formed. The level of soloing he unleashes here compels once benign penguins to start a circle pit.
Consistent and familiar to all who've worshipped at the altar of Immortal through the years, "All Shall Fall" is a welcome return to form for the only second-wave Black metal band to refine their sound down the ages. Whether it's the thrash tempos at "Rise of Darkness," the seismic heaviness of "Arctic Swarm," or the unholy battle hymn cursing the very heavens "Norden On Fire," Immortal prove they've still got the vision and ridiculous flare for showmanship (ever watched their videos on Youtube?) that have made them legends. Discriminating ears may complain that the trio are peddling the same goods several years removed from their best work, but Abbath and friends are just continuing a hallowed legacy that is second to none in the global metal scene. Young or old, kvlt or not, "All Shall Fall" demands submission.