Avantasia-The Wicked Symphony
Last Updated (Tuesday, 29 June 2010 17:25) Written by Miguel Blardony Monday, 14 June 2010 16:25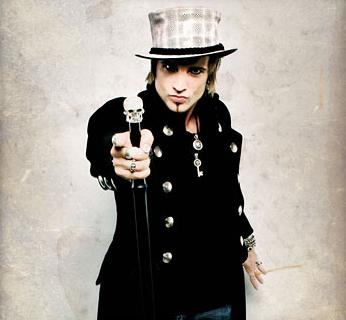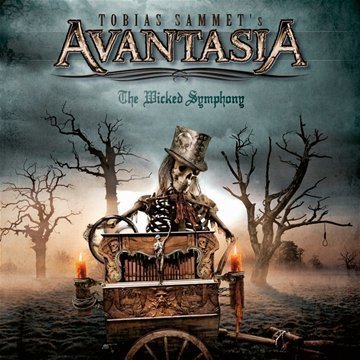 Release Date: April 3, 2010
Label: Nuclear Blast Records
Genre: Power Metal/AOR
Rating: 8/10
Comments: It's another sunny day in the epic rock opera business for Tobias and friends.
Having aurally witnessed every Avantasia release since day dot (okay, so this writer skipped the all important part one), it comes as no surprise to hear a ball-tingling opener at the start of "The Wicked Symphony." "Wicked Symphony" the song is a grandiose affair executed in classic Avantasia fashion, graced by hooks, melodic charm, and the presence of two or more singers. The massive title track further showcases the sheer talent coursing through the brain cells of mainman Tobias Sammet, who has almost left his original band Edguy floundering in the rock n roll swamp to indulge his epic ambitions.
A new album always means a fresh batch of willing guest collaborators and those involved on "Wicked" will be familiar to power metal fans of every stripe. In fact, several Avantasia alumni rejoin the ranks and lend heir voices to the present material, including Michael Kiske together with the ever crooning Jorn Lande . The latter is already heard as soon as the opening track hits its second or third verse and he's an integral part of such winning tunes as "Crestfallen," the uplifting "Forever Is A Long Time," and the pop infected "States of Matter."
Since Avantasia has grown into the musical equivalent of a blockbuster summer movie (which are usually the worst of the Hollywood lot, in this writer's opinion), expect to hear the musical equivalent of excess special effects. In "The Wicked Symphony"'s case it's a severe case of over-the-top orchestral bombast, excessively polished production. keyboards galore, a rather predictable sameness, enough saccharine melody to give you diabetes, and pop gimmicks that almost dilute the album's core metallic foundation. Oh yes, ignoring the frills, there's serious metal crunch on such winning numbers as the Gamma Ray/Helloween homage that's "Wastelands," the Ripper Owens helmed "Scales of Justice," and the grooving muscle of "Black Wings."
As for the pop tinges, most of the songs, including the tiresome ballad "Runaway Train," verge on territory familiar to your average Aerosmith or Def Leppard fan. The guilty parties include the Tobias Sammet-Claus Maine (the Scorpions singer) duet "Dying For An Angel" and the soaring "Forever Is A Longtime." Ignoring the occasional filler, "Wicked Symphony" is a damn cool album.